Unique features
InDrive is a unique application that combines superior car home functionality with an advanced trip computer and deep Poweramp integration. With one-touch access to the most useful features on your phone, this app is your perfect driving companion!
Trip computer features
Street address
Speedometer (mph, km/h or knots)
Heading
Battery level
Weather (Fahrenheit or Celsius)
Odometer
Time traveled (total / driving / stopped)
Average speed (total / driving)
Max speed
Elevation
Time of day
Startup options
Enable car mode (Force the phone into car mode like it had been placed in the car dock)
Check GPS status (Open the location settings screen if GPS is disabled)
Turn on Bluetooth
Disable Wi-Fi
Set media volume
Set screen brightness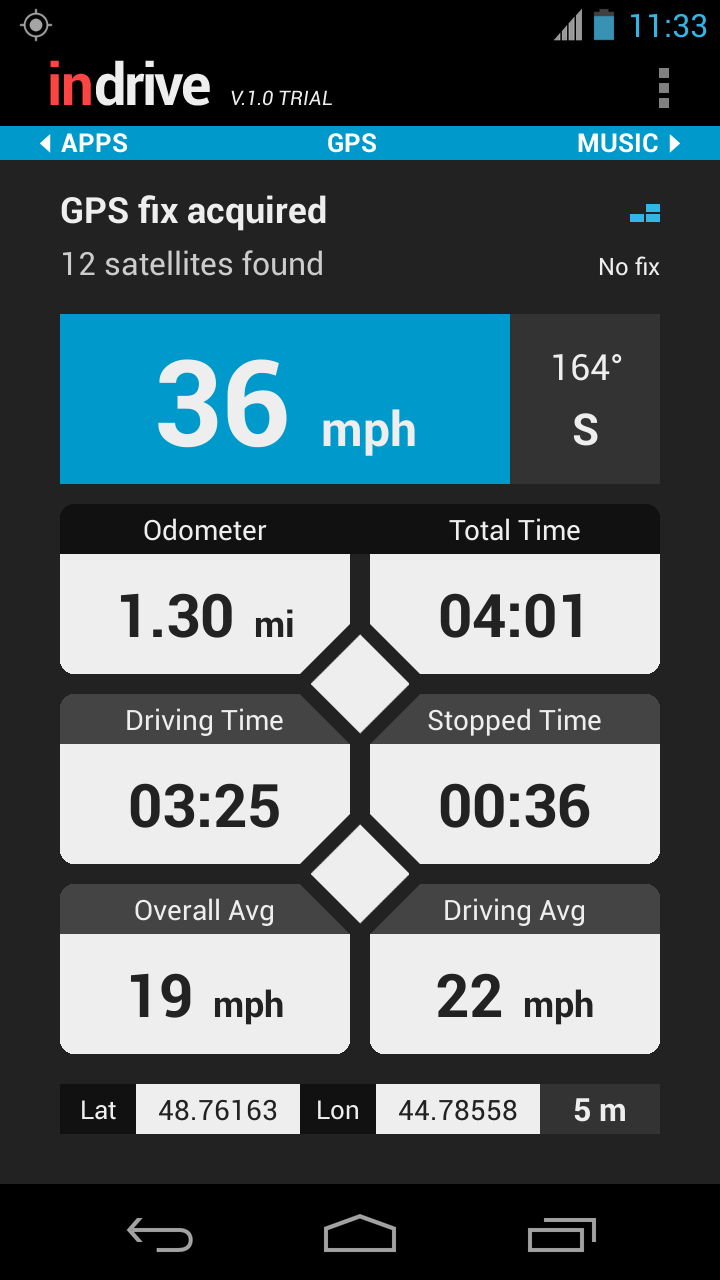 InDrive makes it very easy to launch your favorite applications, directly dial numbers, view your trip information and control music playback.
The music screen is designed to work in conjunction with POWERAMP. Without Poweramp installed, you will only be able to do very basic controls such as switching to the next song in the default Android music player.
InDrive will auto launch when placed in a compatible car dock. If you don't have a physical car dock, InDrive provides an option to force your phone into car mode, which will allow the app to override the Home button.
For this feature to work properly on Android 2.x and higher, you have to set InDrive as the default car dock app. To do this, simply check the "Enable car mode" option in the settings and follow the instructions. This only needs to be done once.