Be in control
In case of a copy error TeraCopy will try to recover. If unable to recover in the worst case scenario it will simply skip the problematic file, not terminating the entire transfer.
Unnecessary files can be skipped to reduce the transfer time. During the process, TeraCopy shows detected errors, and allows you to fix the problem by recopying only the problematic files.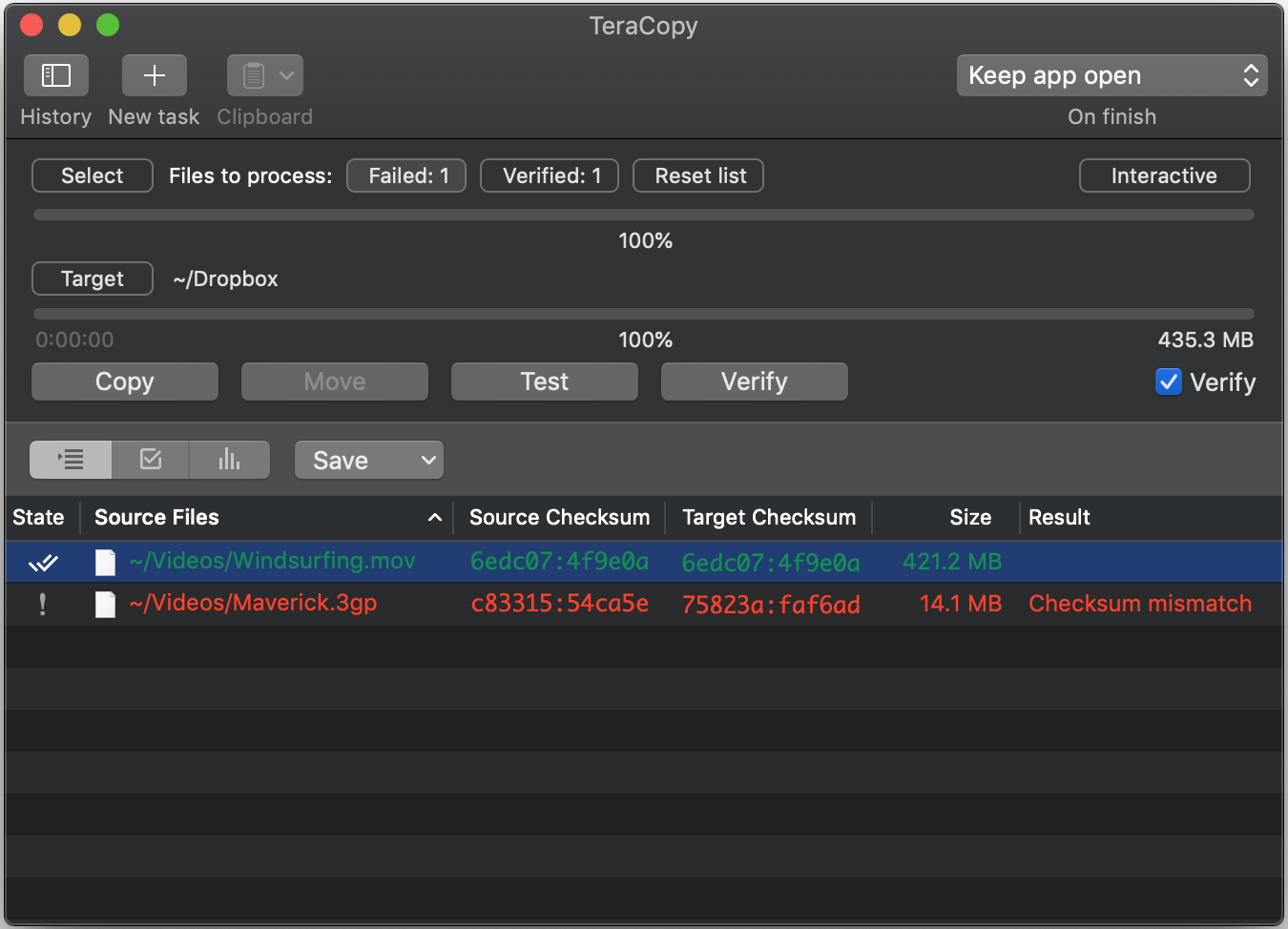 File verification
TeraCopy can verify files after they have been copied to ensure that they are identical. This is done by comparing hashes of source and target files.
Supported algorithms: MD5, SHA-1, SHA-256, and SHA-512.

Integration with Finder
TeraCopy allows you to quickly select a folder that is currently open in Finder and use it as a destination.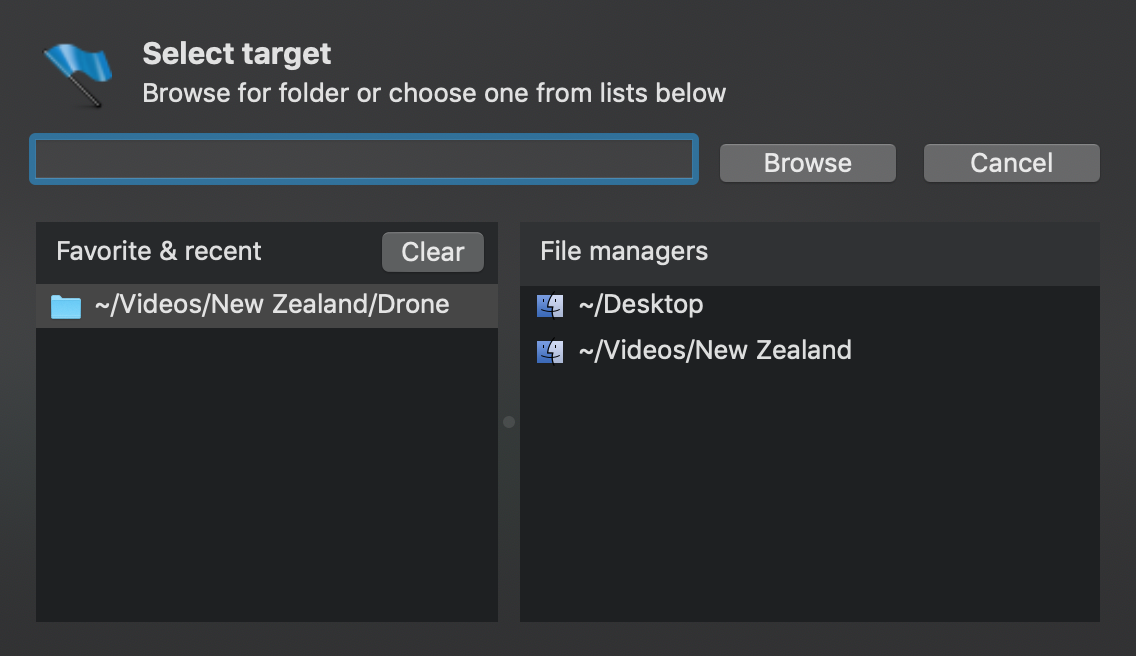 Faster workflow
TeraCopy can keep the history of recent file transfers, and repeat them if necessary.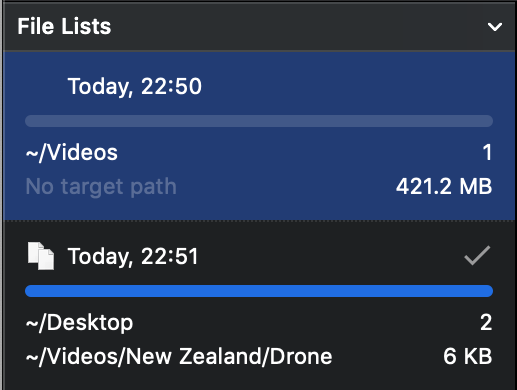 Other Features
Shell integration
TeraCopy can copy files to a folder opened in Finder with Cmd + Alt + V shortcut.
Export reports
Pro
Save file lists with all related information as HTML and CSV files.
Edit file lists
Pro
Unnecessary files and folders can be removed to reduce the transfer time.
Preserve date timestamps
TeraCopy keeps the original time and date of files when copying.
Trusted by forensic experts
TeraCopy is included in DEFT (Digital Evidence & Forensics Toolkit).